Helping you invest in your wine futures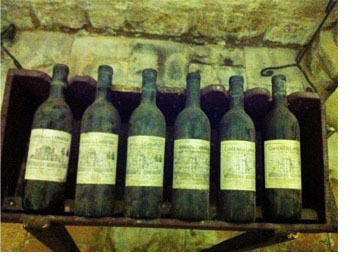 En Primeur is all about getting allocation of top wines during the annual En Primeur campaign. Our network and relationships with reputed Negociants (wine merchants) and Chateau owners stand us in good stead, with fantastic allocation for every campaign.
Focussed on the superlative wines of Bordeaux, France, this affords us a a full view of the ins and outs of its wine business, thus providing the best possible assessment and advice to clients, for best possible prices.
During the harvest season, we buy En Primeur wines from major French Negociants and Chateau owners. This means we buy the wine when it is made but before it is bottled. At this point, we sell the wine to our clients at an agreed market price. We then store the wine in a controlled environment where it is left to age.
This wine is generally bottled and shipped two years later, when the wine producers release their wine into the market. We will during this time, determine and agree on the selling price from the client on their portfolio.
This can be realised in totality or the wine can be sold in tranches, depending on demand and supply. We will recommend the best option for the client based on our expert assessment of the wines and their current market value, based on macro and micro-economic indicators.
We supply for the best of both worlds
At the core, we love our wines too. We understand its preciousness to the connoisseur and the balance as an investor. As we provide the finest quality French wine, there are some to be savoured and others held for its investment value. Infinite Supply will help you invest and realise the full potential of your passion in wine, both as an enthusiast and an investor.
For more information on wine investments, click here.